The renowned cybersecurity expert, technologist, author, and corporate leader Dr. Milton Mattox has joined as Chief Advisor to the Advisory Board of United States Artificial Intelligence Institute (USAII™). The announcement was made early this week by the world's leading Artificial Intelligence certification provider, the United States Artificial Intelligence Institute (USAII™).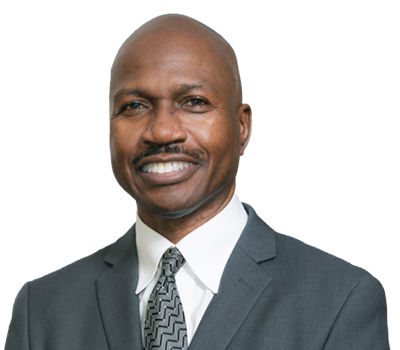 Dr. Mattox has an enthralling experience in technology development of more than 25 years and is currently working as the Chief Technology Officer (CTO) at Castle Shield, a leading enterprise-grade cybersecurity solutions provider. He is an experienced senior technology executive with an extensive background in software engineering, application development, IT infrastructure, and offshore Research and Development (R&D) team management. He practices the leadership techniques and methodologies outlined in his books and articles to successfully increase return on investment for companies, organizations, and executives. Prior to Castle Shield, he worked with Cipherloc Corporation as its Chief Operating Officer (COO) and has held many senior leadership positions in organizations like Alcatel-Lucent, Intuit, Narus Inc., SHPS, Mitel, Cigna, and others.
"Artificial Intelligence has a tremendous potential to take technological advances to the next level and help humankind with its innovations in every sector be it, healthcare, education, space tech, automobile, telecom, banking, defense, and others. It is important to have the right skillset to understand and implement AI applications, and this can only happen if we develop industry-relevant talent in AI," said Dr. Mattox. He further added, "I think it will be a great journey with USAII™ where I will give my best to share my experiences on providing value in the most relevant areas of education."
According to a recent survey by Deloitte, a leading consulting firm, the demand for AI talent is huge as many organizations are looking for automation, especially after COVID-19. Many organizations who are early adopters of AI say that the AI-skilled talent is lacking and they are trying to hire AI professionals with the requisite experience. In addition, these organizations are providing existing team members with AI self-training options to introduce newer skills. The report further states that the AI talent gap is increasing, and the most in-demand job roles are AI developers, AI engineers, and AI researchers. Many business leaders are also looking to improve their AI knowledge for better decision-making in the domain.
The United States Artificial Intelligence Institute (USAII™) states that they understand the AI talent shortage across the globe and have taken up the responsibility to provide the most industry-relevant AI skills to the professionals and make them deployable and future-ready. USAII™ provides three ultramodern AI certification programs – Certified Artificial Intelligence Engineer (CAIE™), Certified Artificial Intelligence Consultant (CAIC™), and Certified Artificial Intelligence Scientist (CAIS™). All three certification programs are tailor-made to accommodate every AI professional at any stage of their career. Each certification comes with the latest curriculum along with e-books, e-learning materials like videos, workshops, and practice codes. USAII™ says the program content and self-study preparation kit are verified and vetted by more than 15 world-renowned subject matter experts (SMEs).
Various sources from USAII™ said, "With the joining of Dr. Milton Mattox as the Chief Advisor of our Advisory Board, we are thrilled to welcome him and gain more insights to succeed in our vision to provide the best AI talent across the globe. We are sure that the business wisdom and advice shared by Dr. Mattox will take USAII™ to much higher places."
About USAII™
The United States Artificial Intelligence Institute (USAII™) is the world's leading Artificial Intelligence certifications provider for aspiring professionals and leaders at any stage of their career, organizations, institutions, academia, or governments, looking to upskill and reskill their expertise in the ever-evolving Artificial Intelligence domain. USAII™ provides self-paced, and the most powerful Artificial Intelligence certifications designed perfectly to empower the extremely demanding skills of an Artificial Intelligence professional.
For Media Contacts 
Team – Marketing and Communications
United States Artificial Intelligence Institute (USAII™)
Email: marcom@usaii.org